Welcome Combo for non-European Union citizen requesting entry permit in Italy up to 90 days for religious reasons, tourism, medical treatment companion and sporting events.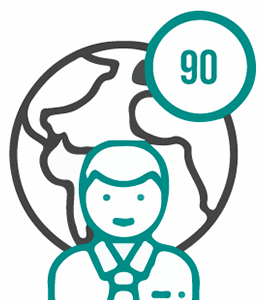 Membership Fee
Insurance Coverage
Stamp Duty
at
122€ (VAT included)
What is included in the combo
Updates on events promoted by the Association and on all the news concerning immigration and welfare
assistance in filling out paperwork to regularize stay in Italy (residence permits);
information on banking agreements (current accounts, mortgages, loans, etc.) and insurance;
news on health benefits offered by partner medical centers;
tax and legal assistance for individuals and companies;
discounts for training courses dedicated to members.
GUARANTEES
Reimbursement of medical expenses
Urgent hospital services (NHS) due to sudden illness or injury:
in Italy, including Vatican City and the Republic of San Marino, without spending limits;
in countries participating in the Schengen agreement with a spending limit of € 30,000.00.
Assistance
Healthcare return without spending limits
The Coverage is vaild up to the completion of the 75° (seventy-fifth) year of age.
Services provided by Generali Italia S.p.A. –Consult the information set
Medical consultation by phone;
sending a doctor home in Italy in case of urgency;
transfer to a hospital in Italy;
return from the hospital in Italy;
access to the network of affiliated clinics;
travel of a family member in Italy in the event of an accident;
interpreter available in Italy in the event of an accident;
sending an ambulance home to Italy;
pediatric / geriatric / gynecological / cardiology consultation by phone;
second medical opinion for further in-depth-analysis of the first diagnosis;
recommendation of a specialist doctor in Italy;
delivery of medical results at home in Italy;
adaptation of the house (disability 70%) in Italy.
Services provided by Europ Assistance Italia S.p.A. –Consult the information set