Welcome Welfare Combo for Italian or foreign citizen residing in Italy who wants to access high value-added solutions integrating public welfare.
This Welcome Combo is not valid for requesting or renewing entry visa, residence permit or registration in Italy.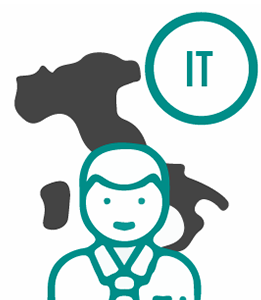 Membership Fee
Insurance Coverage
Stamp Duty
at
41€ (VAT included)
What is included in the combo
Updates on events promoted by the Association and on all the news concerning immigration and welfare
assistance in filling out paperwork to regularize stay in Italy;
information on banking agreements (current accounts, mortgages, loans, etc.) and insurance;
news on health benefits offered by partner medical centers;
tax and legal assistance for individuals and companies;
discounts for training courses dedicated to members.
HEAD OF THE HOUSEHOLD CIVIL RESPONSIBILITY
It is possible to protect yourself and your family from the economic consequences due to any damage caused to third parties … but not only!
The service protects the Member and his family worldwide with a maximum of € 75,000.00 per claim (deductible € 250.00) for:
damage unintentionally caused to third parties;
the damages deriving from: the management of the house, the possession of pets, during sporting events and during leisure time;
damage caused by malicious individuals to whom the Member has to respond, including: domestic service workers, babysitters and au pairs.
Services provided by Generali Italia S.p.A. – Consult the information set
PROTECTION FROM INJURIES
Coverage for DEATH FROM INJURY maximum limit of € 10,000.00.
Coverage for PERMANENT ACCIDENT INVALIDITY maximum limit of € 10,000.00.
Services provided by Generali Italia S.p.A. –Consult the information set
LEGAL ASSISTANCE ON TRAFFIC FLOW
Members can protect their rights in multiple situations related to traffic flow, through qualified legal assistance and coverage of all incurred expenses.
Legal Protection on Traffic Flow (license A and B) guarantees the Member up to a maximum of € 5,000.00 per claim (unlimited per insurance year) for:
legal protection in the event of criminal proceedings for culpable offenses or fines;
criminal protection for driving while intoxicated (with a blood alcohol limit of 1.5);
driving test costs in case of withdrawal (once a year) up to € 150.00.
LEGAL PROTECTION FOR IDENTITY THEFT
Each Member is protected in the event of identity theft and / or illegal use of personal or financial data by third partied, both on the web and through other means, up to a maximum of € 5,000.00 per claim (unlimited for insurance year) for:
legal protection for any report made to the police and for the research of evidence;
legal protection in the event of credit fraud for banking and financial services;
legal protection for the restoration of good repute following lawsuits in order to obtain cancellation from public registers.
TELEPHONE LEGAL ASSISTANCE
For Members, a Telephone Legal Assistance service through a dedicated toll-free number, which guarantees a useful support for:
damages due to an unlawful act by third parties to the person or property;
contractual disputes concerning the purchase of goods / services for private use;
civil law disputes of a contractual nature with tour operators and / or travel agencies;
legal disputes with hospitals / nursing homes / doctors due to negligence or inadequacy;
assistance in acts of voluntary jurisdiction.
Services provided by D.A.S. Difesa Automobilistica Sinistri SpA – Consult the information set
Medical consultation;
sending a doctor home in Italy in case of urgency;
transfer to a hospital in Italy;
return from the hospital in Italy;
access to the network of affiliated clinics;
travel of a family member in Italy in the event of an accident;
interpreter available in Italy in the event of an accident;
sending an ambulance home to Italy;
pediatric / geriatric / gynecological / cardiology consultation;
second medical opinion for further in-depth-analysis of the first diagnosis;
recommendation of a specialist doctor in Italy;
delivery of medical results at home in Italy;
adaptation of the house (disability 70%) in Italy.
Services provided by Europ Assistance Italia S.p.A. –Consult the information set