The AIIP Italian Association of Professional Nurses was born in 2007 from the initiative of a group of professional nurses operating in public and private polyspecialist hospitals and from some doctors and pharmacists who were sensitive to aspects of training and professional specialistic nursing. The AIIP aims to enhance the nursing activity in public, private – affiliated health facilities and at the patient's home.
Private nursing care at subsidized prices for W.A.I. members

Dr. Cinzia Rienzi – Psychologist and Psychotherapist
The goal of a psychotherapeutic course is to achieve a state of greater personal well-being, understood as the balance of the dynamics between the individual and the environment in which they live. The therapeutic relationship facilitates, through self-exploration, the process of increasing one's self-awareness, the increase in flexibility, the greater capacity for managing emotions, the development of resources and the perception of self-efficacy.
For W.A.I. members, it will be possible, following a first free interview, to undertake a psychotherapy course (individual, group, couple or family) with Dr. Cinzia Rienzi, Psychologist and Psychotherapist oriented Gestalt Analytic, benefiting from a 50 % discount on the rate. The same benefit will be applied for participation in experiential seminars and for psychoeducational-rehabilitative interventions.

MCA is a multi-specialty outpatient health care facility that provides specialist services in the private sector.
The "Medical Center Assistance" center for medicine and assistance is formed by group of doctors and nurses, some of whom are already established professionals and others are younger, driven by the desire to start a synergic experience in the field of healthcare and assistance.
10% average discount reserved for W.A.I. members for the purchase of medical nursing services and access to check-up combos at a reduced cost.

At the Cmed & Partners medical clinic it is possible to book a wide range of services in different specialist areas and areas of interest, both for medical examinations and for diagnostics and examinations related to preventive or control screening recommended in the different age groups. The services also include gynecological and internal echography and examinations specific to different branches.
Targeted prevention and information events complete the offer of the clinic, where it is possible to organize accurate and diversified check-ups in a single structure, to better formulate assistance to the patient who joins the practicality of the solution offered, providing the same clinic, a greater possibility of responding to identifiable needs in the medical health field. Visit the website www.cmedandpartners.it and book your visit now!
Being a WAI member allows you to receive 30% discount on services!

Outpatient Clinics CKF Di Giorno Medical Centre Group, Excellence Medical Center, are specialized Clinical, Diagnostic and Rehabilitation Clinics of reference in the field of Medical Care, Diagnostic Examinations and in Physical Therapy and Functional Orthopedic, Rheumatological, Neurological, Cardio-Circulatory, Respiratory and Sport rehabilitaion. CKF Di Giorno Healthcare Centers have been operating since the eighties, are present in Bologna and Lamezia Terme and also provide Healthcare Consultations and Social-Healthcare Strategies to the many Clinical Centers belonging to the CKF DI GIORNO Medical Center Group.
Visit the website www.ckf-digiorno.com and contact us! Only for WAI members there is a 30% discount on services!

Active in the field of stemway biotech for regenerative medicine and predictive genetics.
For W.A.I. members, a 10% discount will be granted on all services offered and free consultation on stem cells, generic predictive and prenatal tests.

Medi-Call Italia is a medical assistance company that carries out a medical emergency service throughout the territory of Rome and its surroundings. Our multilingual Operations Center is active 24 hours a day, even on public holidays, and an expert and qualified doctor is always available to reach your home, at any time and wherever it is.
Through a network of conventional doctors extended throughout the Italian territory, they can assist quickly and conveniently wherever you are. WAI members are entitled to a 20% discount on the normal price list for general or specialist medical visits at home or in the studio, telephone general medicine consultations, Covid-19 swabs and other health services.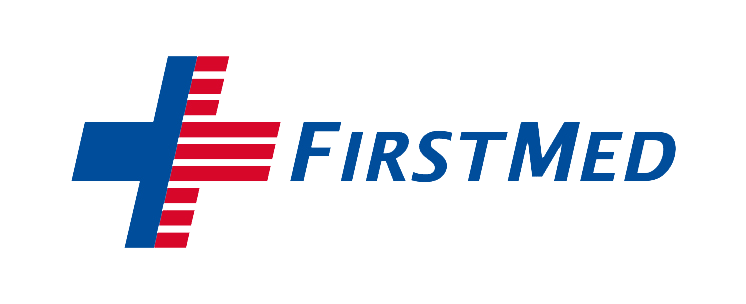 FirstMed is the main provider of private medical services, in various fields such as: gynecology, pediatrics and English-speaking specialists. The clinic is available to adults, families, companies, embassies, tourists and NGOs. Its success is due to its highly trained and dedicated staff who are committed to improving the patient experience through professional consultations, a clean and comfortable environment, a central location and various insurance and billing options available.
FirstMed places a high value on continuing medical education, regularly sending its staff to conferences throughout the United States and around the world to keep up-to-date on medical and technical issues.